 • Event Conceptual Mock-Ups
• Deck Pitch Presentations
• Vehicle Wraps
• Event Signage and Graphics
• Trade Show Graphics
Experiential marketing can bolster a lasting connection between customers and brand. From pitch decks and presentations to final rendering and event graphics, we specialize in bringing your event to life! • Logo Design
• Branding & Guidelines
• Stationary Design
A logo is much more than just an image or an icon, it is a point of familiarity for your audience and a base for the identity of your company. A great logo design is the best way to convey confidence to potential and existing customers. • Website Design
• Social Media Design & Strategy
• Digital Presentations
• UI/UX
A beautiful and impactful on-line presence is critical in today's digital world. A website along with social media should work together to build a stronger digital presence for your company and your brand.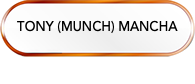 Tony is nothing less than a Creative Machine. From traditional illustration to full blown commercial design solutions the work is fantastic! He also is a great manager who I work with and work for on specific key web design and implementation projects.
- Mark Gvero -
Sr Creative Technologist at Conversant
Tony, has an uncanny ability to bring your designs to life. I honestly wasn't sure what I was looking for. All I did was give him a few ideas that were rolling around in my head and he brought it to complete fruition. He put forth such an effort to get every detail right. It is his dedication and meticulous nature that you can't help but admire. I highly recommend him and look forward to working with him again in the immediate future.
- Rick Rivera -
AT&T - Midwest
Tony is simply one of the best artists I know about!! He's put great tattoos on me & designed a great website for my company. Professional, fun to work with, quick & all about bringing his client's vision to light. Meeting Tony has positively changed my life, so I will definitely keep coming back to Munch Art!
- Charlie Harris -
Charlie's Guitar Company
Tony Mancha is the definition of creativity. His skills reach way beyond the boundaries of traditional graphic design. Tony's exceptional talent's as an artist and excellent communication skills make him the perfect person to work with.
- Eric Salinas -
Functional Lead at BDO Digital • Marketing Graphics
• Key Visual Design
• Brochure Design
• Publication Layout
• Apparel Graphics
• Menus, Posters & More!
Image is everything! We create visually stunning graphics audiences are sure to remember.



Hit us up today to get your next design project started, to schedule a chat or just say "Hey"!


Munch Art Design excels in planning, brainstorming, and developing creative design projects across print, web, marketing, packaging, video, social and branding platforms. We take the greatest pride in visually elevating companies and clients with engaging graphics that connect to audiences. We are Chicago's premier digital design service. Providing full digital design studio, art direction and graphic services to clients and agencies for over 20 years.
Discover the many ways our creative experience can help elevate your brand!



Branding
• Logo & Identity Design
• Branding Strategy
• Brand Guidelines
• Corporate Identity
• Stationary Design
• Package Design
Print
• Publication & Page Layout
• Brochure Design
• Packaging Graphics
• Menus Design
• Marketing & Campaign Graphics
• Posters & Banners
• Handbills & Flyer Design
Web & Social
• Web Site Design
• UI/UX Design
• Social Media Design & Strategy
Experiential
• Event Graphics
• Experiential Venue Mock-Ups
• Trade Show Graphics
• Site-Plan Mock-Ups
3D
• Product Modeling
• Event Concept Rendering
• Industrial Design Renderings
Photography
• Photography
• Photo-Editing
• Photo Compositing
Video & Animation
• Custom Social Media Videos
• Promotional Videos
• Splash Screen Intros
• Animated Graphics
Deck & Presentation
• Power Point & PDF interactive Decks
• Info-Graphics

Tony Mancha is a Chicago based Creative Director, Illustrator, Digital Designer and Photographer who has spent a lifetime creating art in every available form in both traditional and digital media.
As an Design Director, he has been the lead creative project developer for global brands such as Ferrari, Frank's RedHot, Hennessy and Hostess to name a few. He has also successfully run and managed marketing agency art departments, large production house art departments as well as his own design agency, Munch Art Creative.
As an illustrator, Tony has had the pleasure of creating art work for MTV and The NFL as well as Rock Bands such as Van Halen, and Cheap Trick. He has also illustrated children's books, graphic novels, and iconic logos.
His determination to create, learn and evolve have been the motivating factor in keeping his clients relevant and designs on edge in the ever-evolving, fast-paced world of digital graphics. • Animated Graphics
• Promotional and Informational Videos
• Social Media Animations
• Splash Screens
• Presentation Animations
We produce beautiful animated short videos that wow viewers and connect with audiences.
tony@munchart.com • 3D Packaging Design
• Product Concept Rendering
• Event Venue Visualization
• Architectural 3D Modeling
Bringing it all to life! We offer custom 3D modeling services for architecture visualization, Venue layout, product rendering, packaging and more!

• Traditional & Digital
• Logo & Packaging
• Digital Portraits
• Kids Character Art
• Graphic Novel Art
• Custom Prints
• Open Commissions
Tony has a lifetime of experience creating illustrations for children's books, comic covers, logos, apparel, packaging and more.
Occasionally you can find him drawing on people as well. • Photography
- Product
- Event
- Fashion
- Nature
- Portrait
- Glamour
• Photo Editing & Effects
• Photo Compositing